Google Data Studio


– new reporting capabilities

Do you analyze data primarily from the Google environment?
Getting started with Business Intelligence?

See how this free tool is changing the way you think about data.

Find out more >

Data Visualization in
Google Data Studio: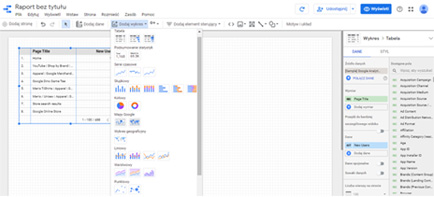 This convenient and simple data visualization tool allows you to create a report from scratch in several main categories. These include tables, bar charts, column charts, statistics summaries, time series, and many other chart types you can use.
Personalization and visualization of data in Google Data Studio is done in many ways, so if we do not feel up to creating a visually interesting report from scratch, we can always use templates provided by Google, users or use the help of NDLS consultants.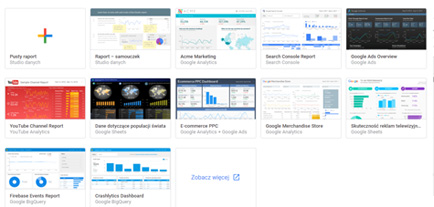 Sharing
Google Data Studio
– All reports created in Google Data Studio can be shared as an interactive report, via a link (not editable).
-Depending on permissions, several people can view reports, but they can also edit them together.
-Analyses can also be exported and sent as a classic PDF file.
Advantages of
Google Data Studio

Providing data in the form of an interactive dashboard, which allows you to systematize available information and make business decisions.

The ability to present data from more than a dozen sources, making it easier to work on more data at once.

Automatic data update. Thanks to the direct connection to data sources, we do not have to enter any statistics manually.

Ability to export the report in PDF format.

The tool is available free of charge.

Any projects created are saved in real time in the cloud, allowing multiple people to collaborate on a single report.

Hundreds of well-designed ready-made templates, thanks to which the reports are visually attractive, and importantly, the templates can be edited according to your preferences.
Find out more >
Google Data Studio

Course

You don't have to be a business analyst to effectively analyze data and create reports.

Sign up for the course "Google Data Studio from scratch – not only for data scientists":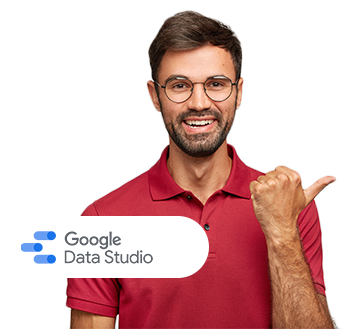 You will learn about data sources that you can use to create your own reports.
You will see how the Google Data Studio tool compares to other available Business Intelligence solutions.
You will learn how to combine information from different data sources.
You will see how to create a professional data visualization in minutes with Google Data Studio.
Create your own report and see how to take advantage of the capabilities offered by Google Data Studio.
Ask about the date of the training >