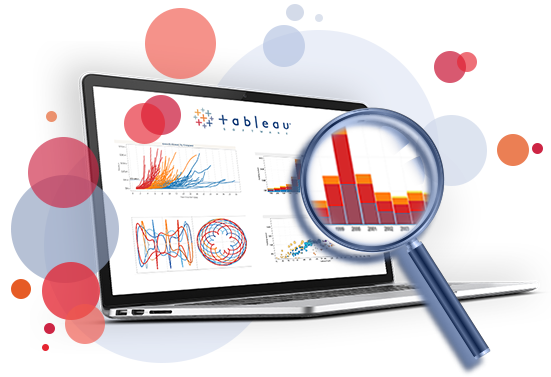 Tableau Audit
Have you had a Tableau for some time and want to assess the problems that occur in your daily work with this tool?
Take advantage of the comprehensive 5-step Tableau audit. Use the tips ready for implementation!
When to audit Tableau?
If you implemented Tableau a few years ago and your analysis is based on older versions of Tableau – try to do something different, better, more efficient, using the new possibilities of Tableau.
If your analyses don't work efficiently – let's see what you can improve on the data sources side, how you can redesign your dashboards to gain efficiency and not lose on information content.
When you are not sure if everything is done in your area according to the good practices of dashboard design and Tableau Server repository management.
If your dashboard users make comments about its readability, usefulness or performance or there are no comments and you are worried that Tableau analysis is not being used by users – we will check why.
If there is a disagreement between the Tableau and the source systems – we will check together how the data source was prepared, maybe something needs to be changed.
If you want to assess the usefulness and applicability of Tableau in new business areas – we will see what the possibilities are, maybe we will inspire you with examples from other implementations.
Improve the efficiency of Tableau in your business!

We'd be happy to answer your questions.
What does the Tableau audit check?
The audit shall cover the following areas:
Who is auditing Tableau?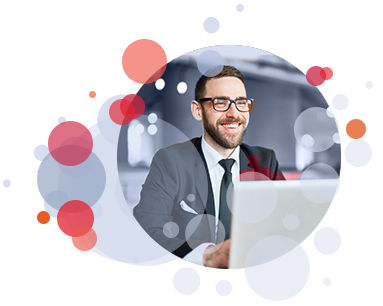 The Tableau audit is carried out by a
certified consultant, with extensive experience in working with Tableau, who will certainly answer all your questions and doubts.
We will work closely with technical experts, the technical team (IT) and database administrators to determine which dashboards to use, where the data comes from and how to change them to be useful and efficient.
How is the Tableau audit conducted?
Overview of server solutions and the hardware used
Review of indicated reports in terms of best practices – during interviews with report owners and independently by the consultant
Developing a detailed report indicating problem areas and those in which solutions to improve the efficiency or effectiveness of reports can be introduced. The report indicates issues worth correcting within all audit areas indicated by the Client. Also those where changes must involve software version changes or hardware changes.
Introduction Workshops – a meeting with all interested parties, during which all the issues identified in the report and the methods of action will be discussed so that in the future analysts will know how to act in accordance with best practices. Depending on the time frame, the workshops may include a methodology for solving the problems identified.
Implementation cooperation – cooperation with consultants allowing for the implementation of post-audit changes, the scope of which excludes quick implementation as part of the ongoing work of the Client's analysts.
How much does the Tableau audit cost?
The cost of the audit varies depending on the amount of data/reports to be assessed.
That is why we prepare an individual price list for each Client.