With
Tableau Prep: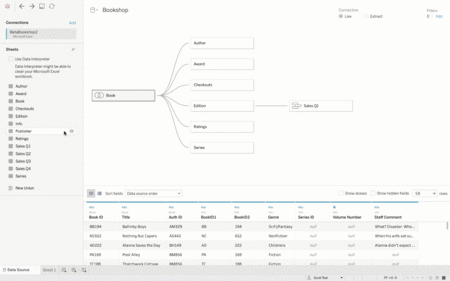 You will get a full preview of the source data.
You will clean your data, so you can check the quality of your data.
You will see individual data transformation steps in the form of a flow diagram.
You will understand the data structure.
Data links, relationships, pivots and data aggregations will become simple.
You will automate the data preparation processes so that the data is always up-to-date, prepared and ready for analysis.
Download Tableau Prep
Tableau Prep

Capabilities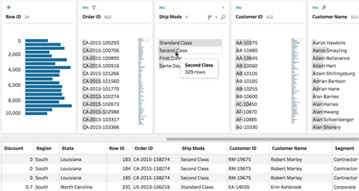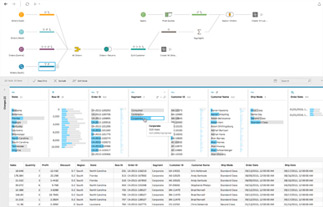 Intelligent features allow you to meet typical data preparation challenges.
Tableau Prep uses useful solutions to help you clean up and prepare your data for further analysis in Tableau.

Thanks to the possibility of using different types of joint or union connection, we can create any complex data sources. Data can come from different types of database sources and flat files.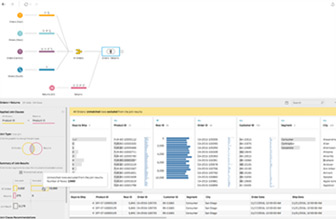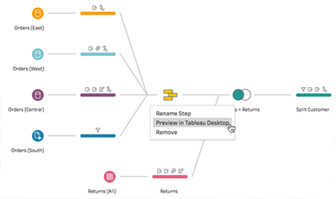 Prep allows you to automate repetitive actions, and each performed action can be edited and reversed.

You can browse the results using Tableau Desktop, save them to a CSV file, or share them on Tableau Server or Tableau Online.